Treatment & Programs at Eagle Village
Eagle Village provided treatment to help delinquent kids, victims of abuse and neglect, and teens in need of intervention for almost 50 years.
We know how to look at every situation from a trauma-informed perspective, de-escalate situations, and show our kids that we care. Time and time again, graduates of our programs tell us it is our staff and our programs that make us different from all the other placements they've experienced.
We believe in the potential of all people regardless of their story.
And our kids know it.
Our Therapists
Our therapists are all master's level with experience with trauma-impacted kids, behavior problems, and mental health issues. They are dedicated to the kids they serve and want to empower these kids for success after Eagle Village.
Kids meet individually with their therapists at least once (twice a week for those in our Connections program) and as part of group therapy at least once a week.
Ame Edstrom | Director of Residential Services
"Eagle Village is a very special place of healing because we're able to provide even the smallest acts of love and compassion. That creates a sense of purpose and value, along with generating lasting ripples of hope and change throughout the lives of others."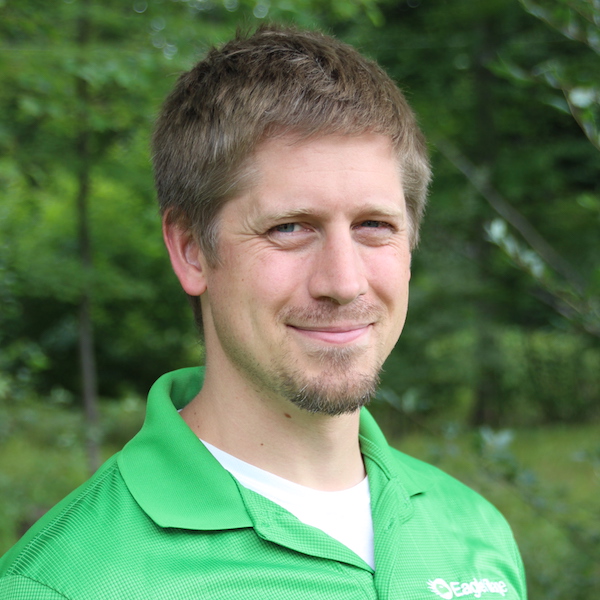 Daniel | Family Therapist Supervisor
"The kids and families that we are able to serve through Eagle Village are some of the most deserving of help, and often the least likely to receive the quality services they need without places like Eagle Village."
Kim | Family Therapist Supervisor
"I believe the best chance of real change for overcoming familial/generational issues occurs when the youth are still exploring who they are and who they want to be. To give the youth and their families hope for a better relationship with each other, a better outcome for what they yearn to be and see in themselves, is why the work that Eagle Village does is so important."
Ashlie | Family Therapist Supervisor
"I believe in the work we do because I've seen the outcomes and the impact we have on our youth and families. Our kids know we care, and even if they just feel that one person cares about them, then we are doing our job."
Phylicia | Family Therapist
"The boys and their families that I work with tend to get overlooked and/or misunderstood and labeled in our society. They are great young men who were not given a fair chance and deserve to have someone care about them, support them, and help them be successful."
Misty | Family Therapist
"I love these kids. Many people don't want to work with teenagers, and especially do not want to work with "difficult" teenagers – but they only stand a chance when we are willing to invest in their lives. We do not have the power to change families and create "perfect" (or even "normal") family environments, but we can improve their quality of life. We can help them to create new patterns in their families, so that each generation might get a little better, each family might be a little bit healthier. We have the ability to show them that life can be different."
Kaycie | Family Therapist
"[My job is important to me because] we have the opportunity to help the kids of Eagle Village discover their true value and watch them soar no matter their previous experiences."
Mica | Family Therapist
"Helping kids and families through Eagle Village is important to me because families are looking for answers to the situations that they find themselves in. Eagle Village is able to provide families with a holistic approach to alleviating those issues. Being a part of Eagle Village and providing the change to families has been huge in my own development as a change agent."
Sarah | Family Therapist
"My job is important to me because I get to love and encourage children in the eyes of God."
Krystina | Family Therapist
"The work we do is important because we give these children the opportunity to realize that they can be successful once they return to the community."
Elizabeth | Family Therapist
"Eagle Village is a mission field that I believe I'm called to fulfill."